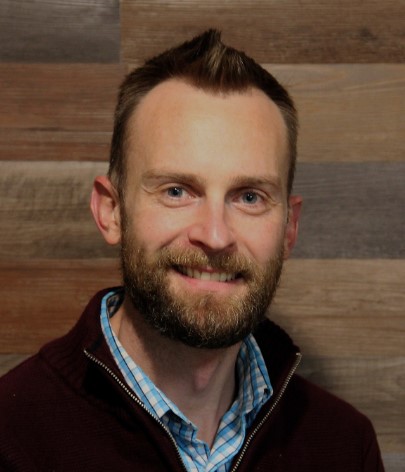 Pastor Adam Christian Lead Pastor
Adam is married to Mary and together they have three ridiculous and delightful boys. As the Lead Pastor Adam is the primary teacher and visionary guide for the church. He's passionate about helping people understand scripture, encounter Jesus, and use their gifts to bless others. He also loves good coffee, downhill skiing, distance running, experimenting in the kitchen, questioning everything, and learning new things. He doesn't check Facebook, but if you call, text, email, or drop by the church he'd love to meet you!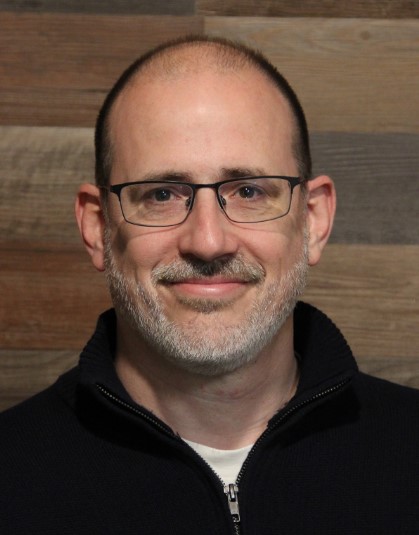 Pastor Brian Majerus Pastor of Christian Formation and Family Ministries
Brian, his wife Kim, and their three boys love both the people and place of River Falls. Having been profoundly changed by his own encounter with Jesus, Brian desires to help others experience the transformative love and grace of God in all parts of their lives, which shapes his work as the Pastor of Christian Formation and Family Ministries. In this capacity he oversees the church's small group ministry, adult classes, and confirmation-discipleship program in addition to providing pastoral care and counseling to individuals and families. Brian enjoys traveling, board games, telling "dad jokes," playing trumpet, and he's on a life-long quest to hike every section of the Ice Age Trail with his sons. He also enjoys writing and can be found at www.nothingwastedlife.com.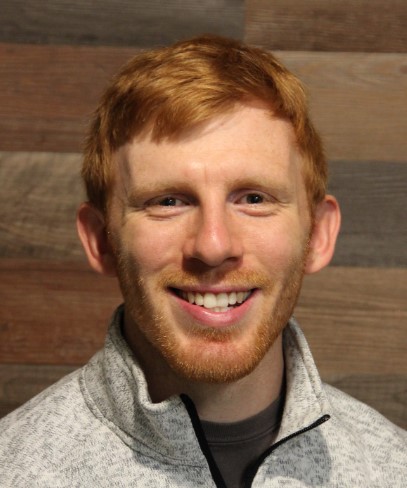 Neil Vance Director of Youth and Children's Ministry
Born and raised in northern Minnesota, Neil joined the First Covenant team in 2014 after graduating from Bethel University. As the Director of Youth and Children's Ministries, Neil oversees the various ministries to the youngest members of the FirstCov family. His heart is to help students: recognize that they are beloved children of God; to experience the amazing love and grace God offers them; and help them understand what it means to navigate this complex life as a follower of Christ. Neil is a huge sports fan (go Twins!) and spends much of his free time watching, coaching, talking about, or playing sports. Together he and his wife Sarah enjoy all kinds of outdoor activities and adventures.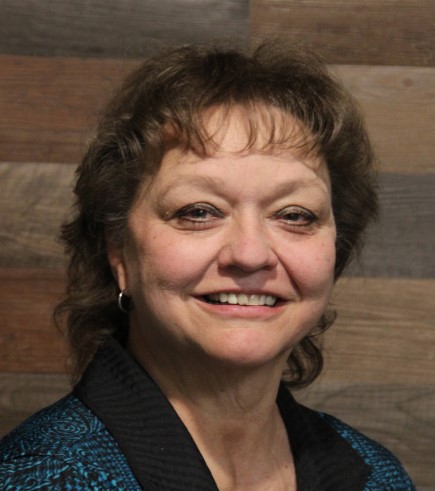 Jackie Wallace Secretary
Jackie grew up on a dairy farm in Ellsworth, WI. She and her husband, Dan, have been members of First Covenant since 1986 and have three children, one granddaughter, a step-grandson, two step-great grandchildren, and three grand dogs. As the church secretary Jackie serves as the glue that keeps everything together; she enjoys working behind the scenes and volunteering for different service opportunities. She loves traveling, camping, hiking, geo-caching, sports, singing, baking, and keeping up with her granddaughter (a Jr. PGA golfer!).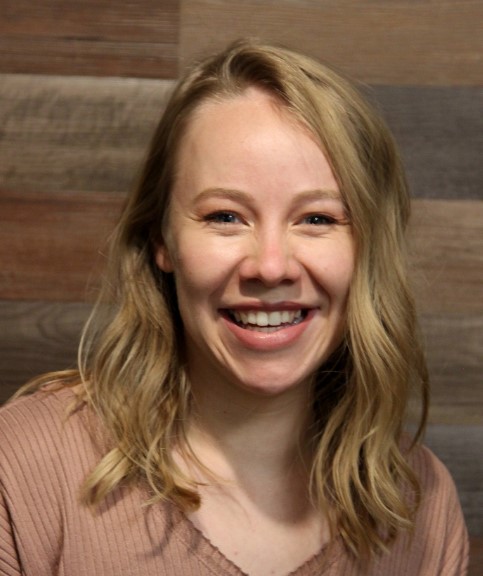 Emily Myers Director of Worship Ministry
Emily was born and raised here in River Falls, WI, but took an interlude to other parts of the country and world before coming back. As the Director of Worship Ministry she facilitates worship experiences for our church family. Emily is super passionate about people knowing that worship is a lifestyle we live each moment of every day and that we get the joy and privilege of singing to Jesus with our whole lives. She and her husband Levi enjoy adventures and exploring in creation, discovering the world through experimenting in the kitchen, and getting to know others and building community.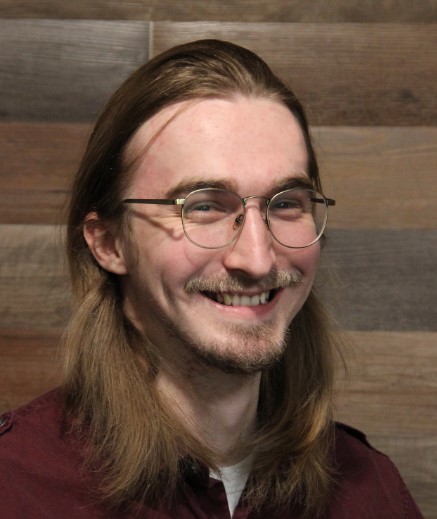 Andrew Ertsgaard Director of Digital Ministry
Andrew was born in Hutchinson, Minnesota, and grew up right here in River Falls, Wisconsin. After years of volunteering with First Covenant, he joined the team in October 2020 as the Director of Digital Ministry. Andrew equips the church to utilize technology as a tool for ministry both on Sunday mornings and beyond. He is passionate about encouraging community, growth, and connecting people in worship. His heart is to show that worship is done with all we are. He is also passionate about coffee, board games, campfires, hiking, and learning.