Pastor Adam Christian Lead Pastor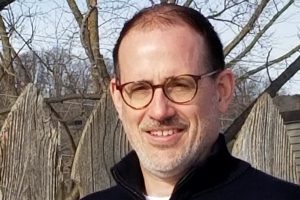 Pastor Brian Majerus Pastor of Christian Formation and Family Ministries
Joining us in 2006, Pastor Brian, his wife Kim, and their three boys love this beautiful area and its friendly people! He enjoys seeing how God changes lives, in both life's easy and hard times, including his own imperfect life.
How did he get to this? After Jesus impacted his life in college, he sensed a call to help others have the same opportunity. His career has included challenging, life-giving experiences in church ministry, management/leadership, and mental health work. He describes his call to ministry as not something he's chosen but something for which Christ has taken hold of him, which also resulted in a seminary degree at Bethel Seminary.
He enjoys time with his family, teaching and preaching, playing trumpet, wrestling with hard faith questions, and a long term project of working through the Ice Age Trail with his sons.
An Open Invite: He'd enjoy taking you out for a coffee or lunch to hear your story or is glad to share the ups-and-downs of his own story. Email or give him a call!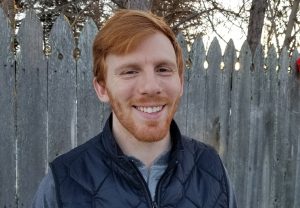 Neil Vance Youth Director
Neil joined the First Covenant staff as the director of youth and children's ministries in the summer of 2014. He holds Bachelor of Arts degrees in Youth Ministry, Biblical & Theological Studies, and Reconciliation Studies from Bethel University in Arden Hills, MN. Because Neil believes Scripture that he is a beloved child of God, he passionately desires to help youth realize that God deeply loves them as well! Being the extroverted and social person that he is, you will almost always find Neil with other people, most of all his wife Sarah. Neil and Sarah love travelling and being active in all kinds of ways out in God's creation. Neil is also an avid Minnesota sports fan, especially of the Twins, and enjoys watching, playing, and coaching sports of all kinds.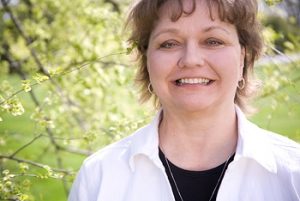 Jackie Wallace Secretary
Jackie has been our secretary since August, 1994. Besides being in our office she enjoys serving as part of the Café Crew and theHub on Sunday mornings and doing many behind the scene things! She and her husband Dan, have three grown children: son Nick (Cindy) and granddaughter Reese who live in Illinois, daughter Janelle (Travis) and step grandson Logan who live in River Falls, and youngest daughter Lindsay (Grant) who lives in Duluth. Jackie is a big sports fan and cheers on the Vikings, Gophers, and Twins. She also likes to scrapbook, make homemade cards, geo cache, bowling, and she loves dogs! In the summer and fall, she and Dan love to camp at and explore State Parks in MN and WI. They also love to go cheer on their granddaughter at her U.S. Kids, Jr. PGA, and Drive, Chip Putt golf events and tourneys. A favorite Bible verse is the first verse she memorized as a child, John 3:16-17. Her current favorite worship songs are: "Who You Say I Am" and "It is Well/Through it All."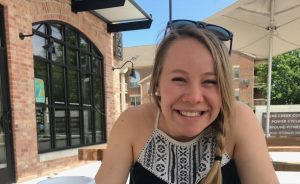 Emily Gabriel Worship Leader
Emily joined FirstCov in the fall of 2018 and works as the Worship Leader. She spent four years studying theology, worship, and teaching at the International House of Prayer University in Kansas City, Missouri. Emily has always had a huge heart for music and worship and her desire is to see all the nations singing to Jesus. [Malachi 1:11 "For from the rising of the sun, even to its going down, My name shall be great among the Gentiles; in every place incense shall be offered to My name, and a pure offering; for My name shall be great among the nations, says the Lord of hosts."] She has spent time leading worship and teaching music in various places around the world. She continues to also have a heart for raising up the worshipers of the next generation.  She loves all things music, travelling, adventures, and people! Emily is excited to serve at FirstCov where she grew up and be able to sow into this community.